With version 8, mobile calculators get an updated design that makes your apps look modern. The new side menu is easier to find and the widgets are more touch-friendly on small touch screens.
For SpreadsheetConverter version 8 we focused on giving the Mobile flavor a better look and feel. This makes your application easier to use and more effective as well.
Some of the new features in the Mobile flavor of version 8 are explained below:
Flat design
We have re-designed the whole user interface for the flat design made popular by modern mobile devices. This makes your app fit better among other modern apps.  Whether your users deploy their calculators in a mobile website or in a web app, they will feel natural and at home.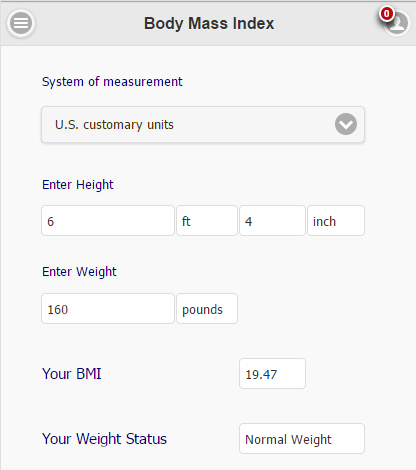 Side Menu
Version 8 comes with a Side Menu instead of buttons. Users have learned to recognize the "hamburger" button in the upper left-hand corner of the main screen and no longer need to search for a menu. This makes it easier to find and use the built-in functions.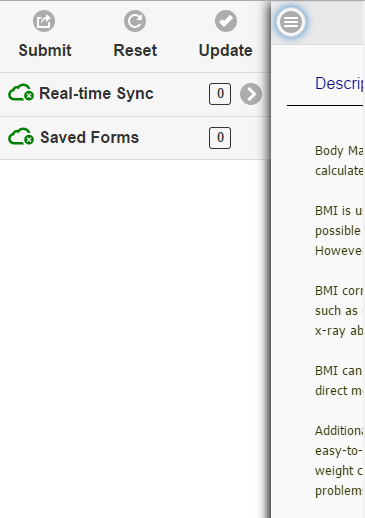 New Icons
Built-in functions like Submit, Reset and Update now have their own icons.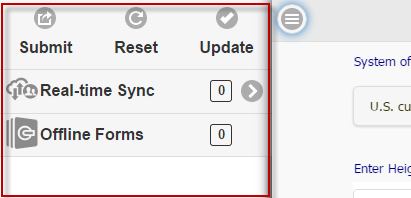 Confirmation Dialog
The apps converted by SpreadsheetConverter use new confirmation dialogs to help the user avoid errors.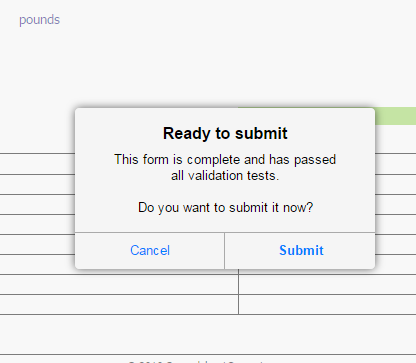 Page transition animation
Version 8 animates the navigation to the side menu or between pages.
Simplified Theme
The new Theme Designer in version 8 lets you create your own unique visual theme for calculating apps.
Until the Mobile flavor gets full support for themes, you can choose between a light and a dark default theme. Use the Page Fill Color property to set the background color for your app. Just select any colored cell in the spreadsheet to set the background color. Learn more in the Page Fill Color help page.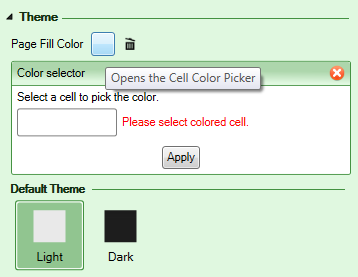 Touch-friendly widgets
In version 8, the widgets are more touch-friendly. We have redesigned the widgets so that they can be easily operated also on small screens.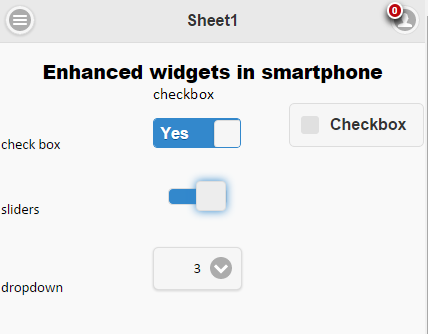 To learn more, have a look at the new mobile widgets in version 8.