Create a Wrapper Module for the published calculator
Now switch to your site at Joomla.
To embed the published calculator in Joomla, first you need to create a Wrapper Module. The wrapper module is used to add external content to your website. It is like iframe code but the way it is set up is bit different. But please do not worry even if you have not created any wrapper module before, the steps are simple.
To create a wrapper module, click on Extensions menu then click on Modules menu.

Now click on the New (with plus icon) button.

Scroll down in the list and click on Wrapper link.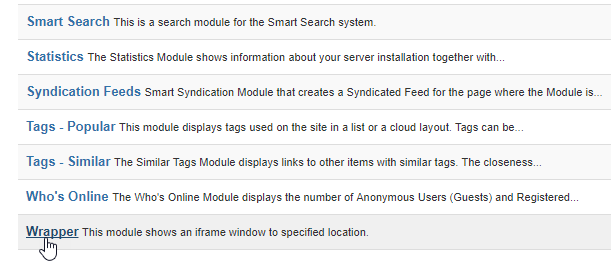 It opens up the settings for the Wrapper Module.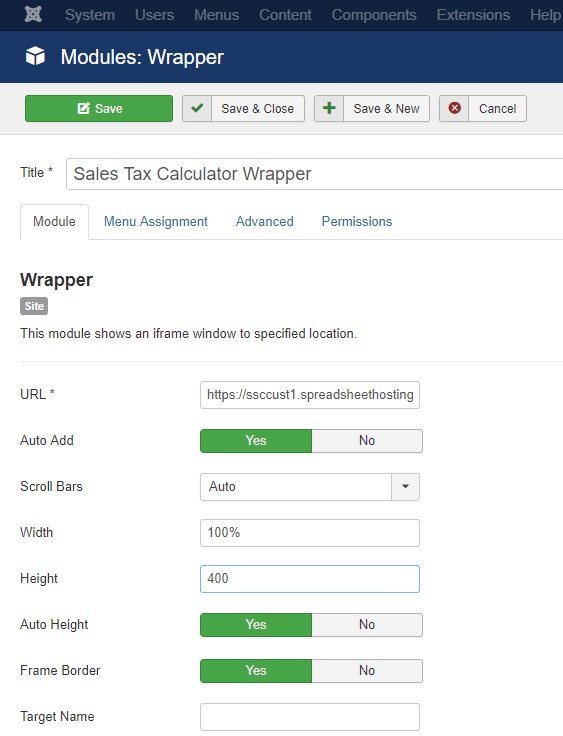 First paste the calculator URL you copied from Publish to Cloud into the URL field.
Secondly change the Height value to any higher or lower number so that you can control how much of the calculator content to show. We know it is hard to find the correct height at first time so just enter a number, say 400 then tweak it later as you see fit.
On the right-hand of the same wrapper module settings, you should see Position dropdown. You must specify a position where the calculator should be shown.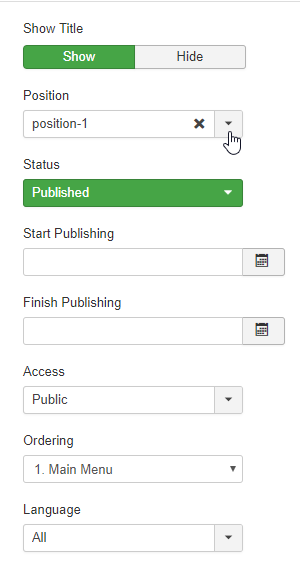 That's all you need for now. You can tweak other settings later.
Now we are ready to save this wrapper module, just give a proper Title and click on the Save button.