When you convert Excel spreadsheets for the web, your formulas become visible in the program code. If you need to protect your Excel formulas, use the industry-standard, open source Node.js environment to hide the formulas on the web server.
When an Excel spreadsheet is converted for the web, the formulas in the spreadsheet are converted to program code. This program code is clear-text and any reasonably skilled programmer can read the program code and extract crucial information like markup or discount levels, salary information or date/time-related parameters. When a calculator is for internal use only, this is usually not a problem, but when you expose your business algorithms to the general public it means someone can learn a lot about your business with very little effort.

Protect your Excel formulas with Node.js
To provide a secure operating environment for business-critical calculations, the Node.js flavor of SpreadsheetConverter creates the program code separately from the web page. When a website visitor wants to use the calculator, the web browser downloads the web page from the web server without any sensitive program code. Instead, special code snippets in the web page act as conduits between the web page and the program code on the Node.js server. This effectively hides the spreadsheet's formulas and their program counterparts from any prying eyes.
We converted this spreadsheet for Node.js and uploaded the calculator to one of our own Node.js servers. Click on the image to see the results.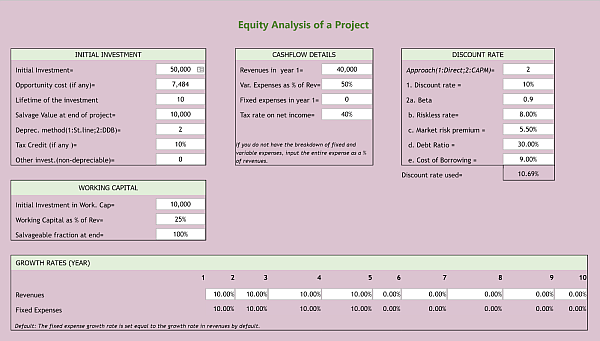 As you can see, Node.js requires no extra learning for end users. The web page looks just like they are used to. There is no noticeable difference in behavior or speed.