Report technical issues inside the add-in
If you are working with a spreadsheet and not getting the results you want, or if you get error messages that you don't understand, it is always best to use the Report Issue function in the add-in. This ensures that our help desk gets all the logs and system info they may need to understand the problem. Just click on the button in the SpreadsheetConverter ribbon and fill in the form.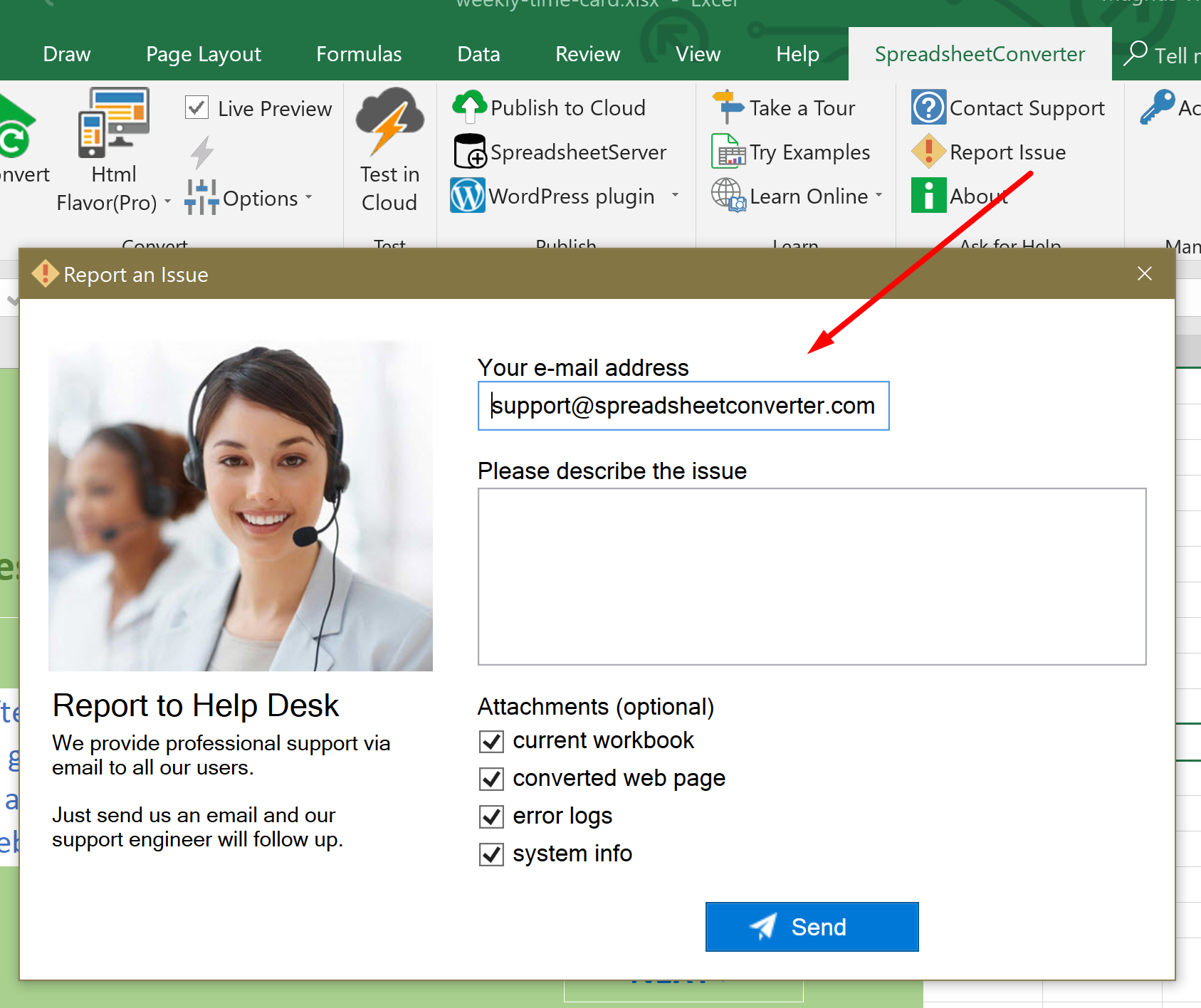 Contact form
If the contact form doesn't seem to work, send your question by e-mail.