Most users find it very easy to download the SpreadsheetConverter add-on and install it in their Microsoft Excel environment. This page contains an overview of the rare problems that may appear, affecting only a minority of users.
Whatever problems you have with SpreadsheetConverter, we will help you solve. Just describe your problem to our Help Desk and they will guide you through the process.
If you would like to try solving the problem on your own, read on for instructions.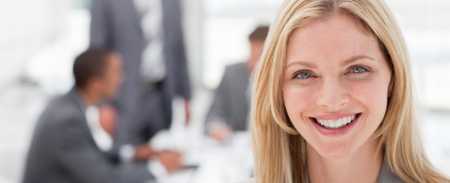 Download problems
Browsers
Your browser may warn you that the type of file you are attempting to download may harm your computer. This is just a standard security notice that appears when downloading files of this type. Click OK to approve the download.
If your download doesn't start correctly when you click on the download link, try the following:
Move your mouse so that it points to the download link.
Press the right-hand mouse button (right-click on the link).
In the pop-up menu, select "Save Target As…", "Save Link As…" or any similar menu choice.
Select a suitable folder for the downloaded file. You may also change the name of the program file, but it's probably simpler if you don't.
Click on the "Save" or "OK" button.
The download should now start.
Firewalls
Some corporate networks have "firewalls" that prevent you from downloading software. This usually affects all downloads regardless of the source. We suggest you retry the download from your home computer.
Internet Security products
There are many "Internet Security" products for safe browsing, e.g
Symantec/Norton Internet Security
Kaspersky Internet Security
McAfee Internet Security
Trend Micro Internet Security
Some of these products may sometimes issue a warning that they cannot guarantee that SpreadsheetConverter is a safe download. There are no known security vulnerabilities in SpreadsheetConverter, so you can safely approve the download.
All our files and computers are scanned for malware at all stages of production using the latest versions of industry-standard Internet security software which is updated automatically. All files available from our Download page are free of known malware.
However, software detection is usually based on known "signatures" of malicious files and cannot detect new and unknown malware which may be working its way around the Internet. In order to provide additional protection, most Internet security software uses advanced techniques to warn their users of unusual behavior. Such "deep-scan" or "heuristic" features are typically much less exact than traditional signature matching and often result in false alarms which affect almost all legal, malware-free software. This is why you will often see strong recommendations to turn of Internet security programs during the installation of many software applications.
We sometimes get false positives for two programs, e2o2.exe and ViewManager.exe. When you use our Excel plugin we would prefer to run these programs close to Excel but unfortunately this may lead to memory leaks that are beyond our control. Therefore they are currently run as separate processes using the Windows Command Prompt. This is a short-term solution that solves a lot of problems but create a few others.
If your Internet Security software is flagging any other part of our software as malicious, we urge you to contact us immediately. But so far, all warnings that e2o2.exe or ViewManager.exe are behaving strangely or get a "suspected" status have been false alarms. We regret any inconvenience this may cause you and we are working on a long-term solution for this.
Installation problems
Microsoft Windows .NET 4.0 installed
SpreadsheetConverter needs Microsoft's .Net 4.0.
The best way is to use Windows Update to get it:
http://support.microsoft.com/kb/306525
If you want a minimum download, you can try this
Anti-virus programs
Some anti-virus programs may interfere with the installation process, in which case you may have to disable the anti-virus program temporarily during the installation.
Damaged file
If you get messages saying that the installer verification failed during installation, your installation file may be incomplete. Try downloading the file again.
Frequently asked questions about the installation
Startup problems
Macro security
If you have problems using SpreadsheetConverter after installation, you may be using high macro security with Excel. In this case, use Excel's Tools menu to navigate to Tools> Macro> Security and set the macro security to Medium. You may also have to explicitly "trust" all Excel macros from Framtidsforum.