Add SpreadsheetConverter to Excel manually
Follow these instructions to add the SpreadsheetConverter add-in manually to Excel, if all other installation methods fail. 
In some situations, SpreadsheetConverter cannot be installed automatically. One common reason is that you have installed Excel and the rest of Office from Microsoft Store.
The most obvious symptom is that the SpreadsheetConverter ribbon is not visible in Excel, and that SpreadsheetConverter is not on the COM Add-ins list.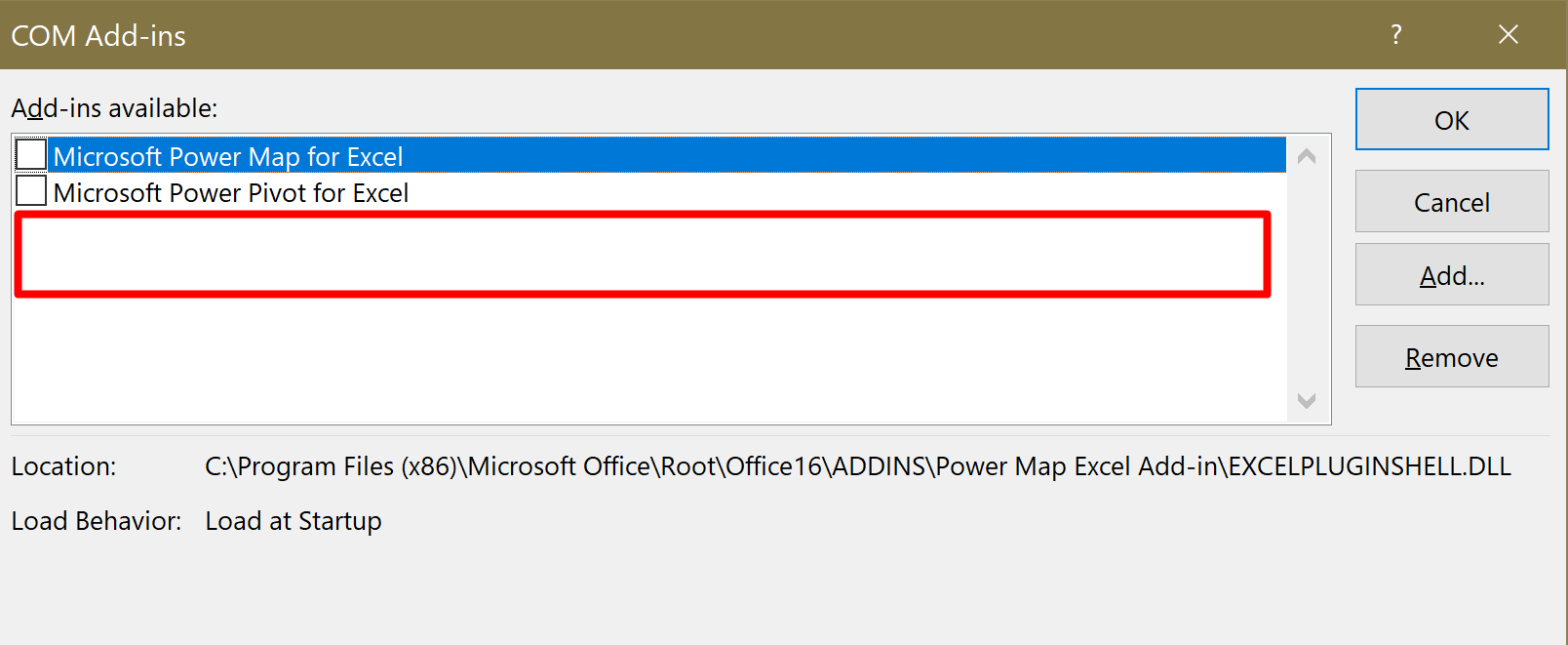 Follow the simple instructions below to manually add SpreadsheetConverter to Excel.
Determine the Office version
There are 32- and 64-bits version of Excel, and for this operation we need to know which. Follow these steps to determine which version you are using:
Start Excel and open a new, blank workbook.
Click File > Account > About Excel.
Locate the version number and note if your Excel is 32- or 64-bit.

Add SpreadsheetConverter to Excel
In Excel, go to File > Options.
Select the Add-ins tab.
Locate the Manage drop-down list at the bottom of the Excel Options window.
Select COM Add-ins.




Click Go.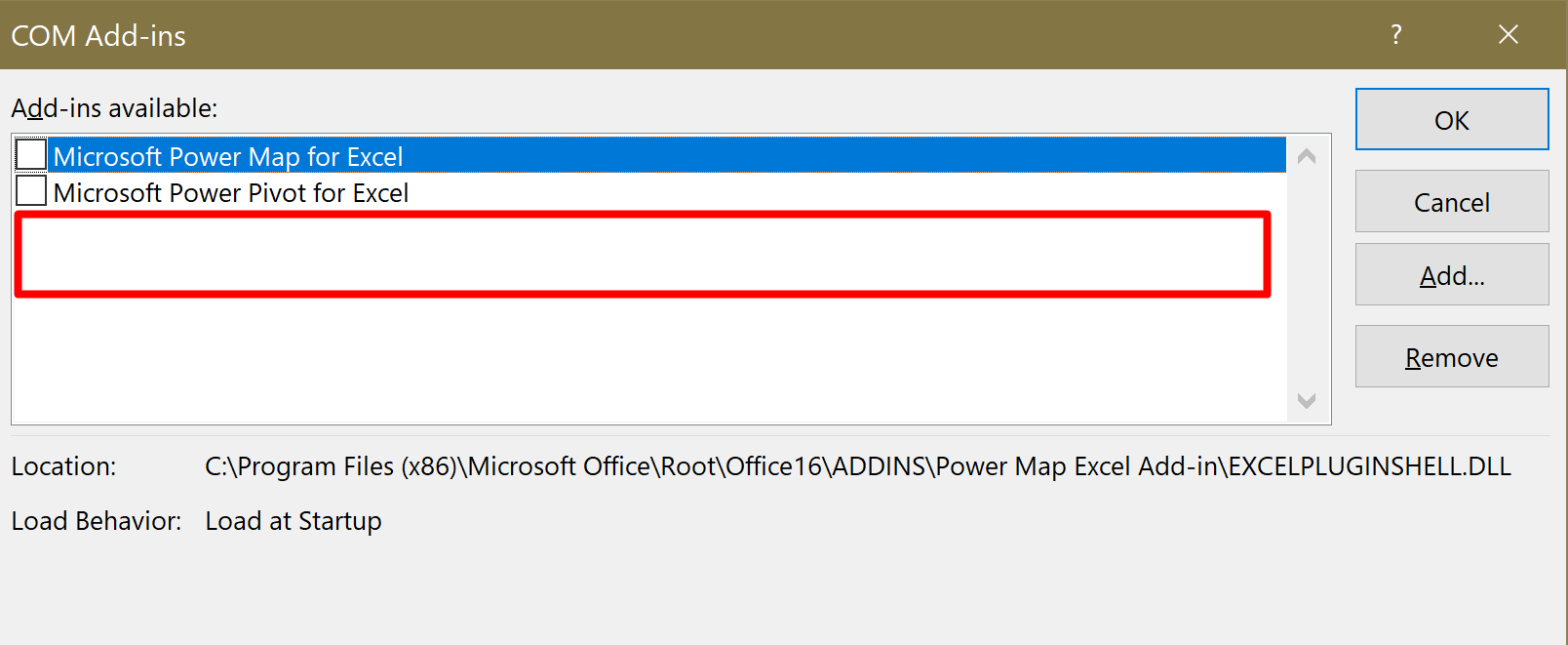 If SpreadsheetConverter is not in the list of COM Add-ins, click Add.
Navigate the SpreadsheetConverter installation folder. By default, this is Users > [Name] > AppData > Roaming > SpreadsheetConverter > version. You may have to check View > Show hidden files… in the Control panel's Folder options to make the AppData folder visible.
If you are running 32-bit Excel, select the file adxloader.dll.
If you are running 64-bit Excel, select the file adxloader64.dll.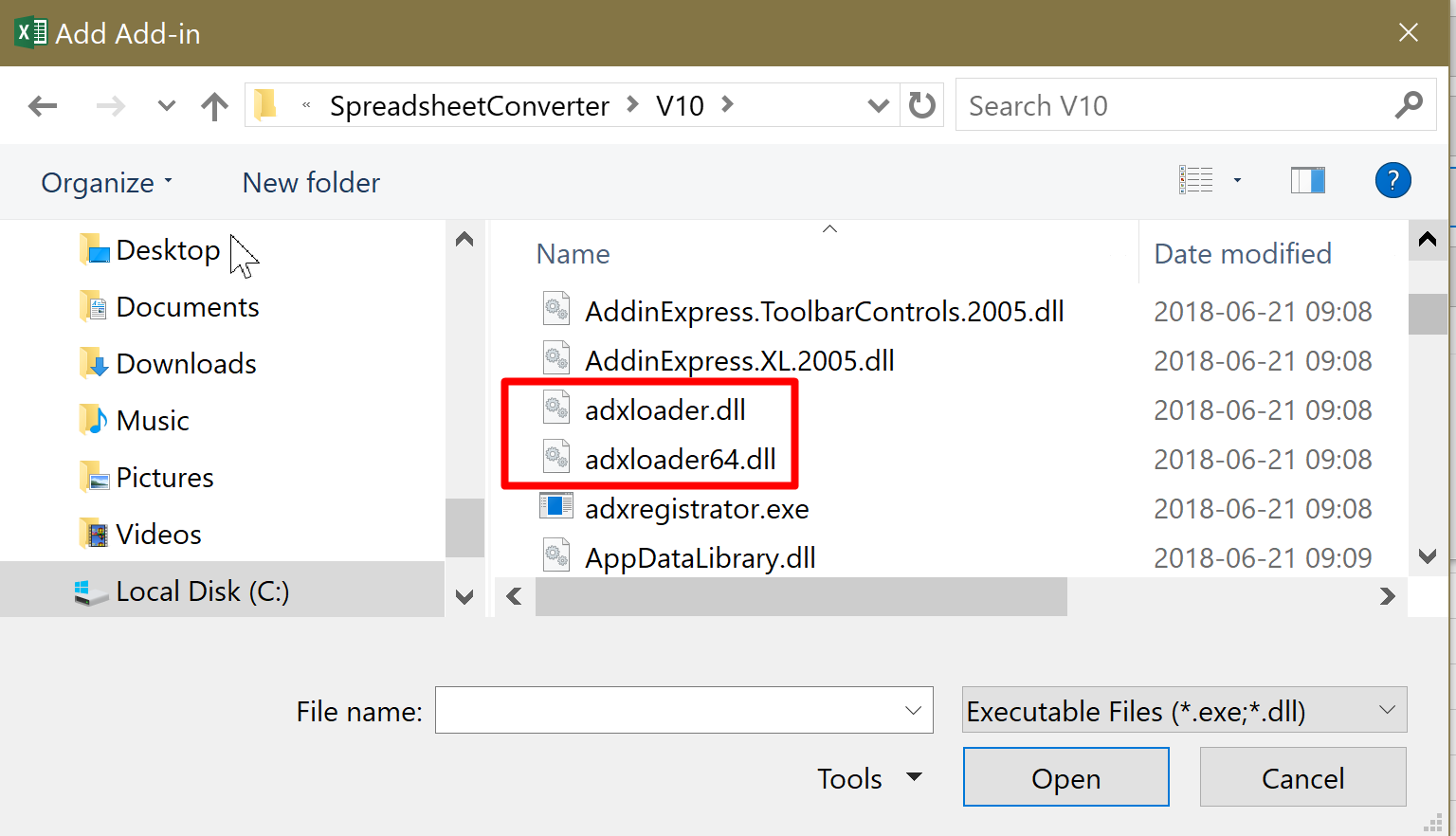 Click OK.
The add-in should now be installed in Excel. You should see it in the Excel ribbon and in the list of COM add-ins.
Ensure that the checkbox is ticked, press OK and restart Excel if necessary. The SpreadsheetConverter menu should now appear in Excel.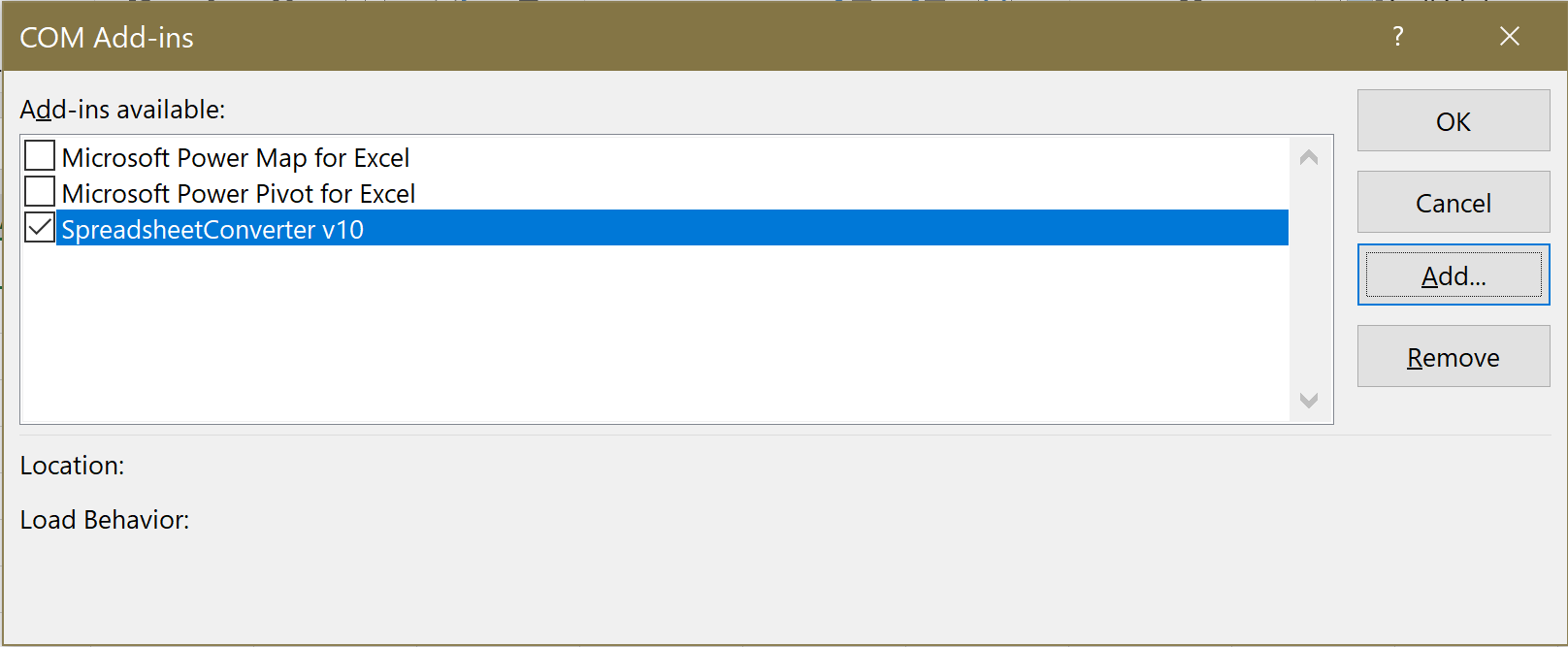 If you still have problems, don't hesitate to contact our helpdesk.