Define the responsive blocks
This part of the tutorial shows you how to define the responsive blocks in your spreadsheet.
Step 1
Go to the Widgets section of the task pane and look for Responsive Design.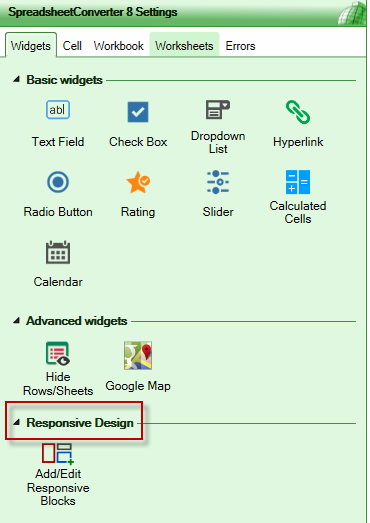 Click on Add/Edit Responsive Blocks.
Step 2
Click on the Add new button.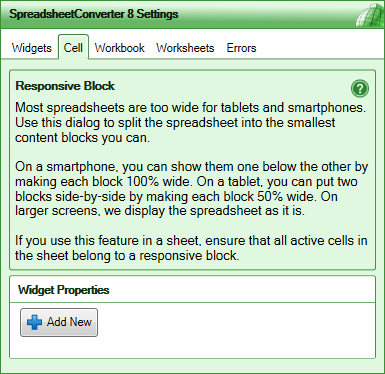 Step 3
This opens the widget properties panel, in which you select the cell range for the first block. Click on Select Range, then drag the cursor diagonally across a rectangular cell range.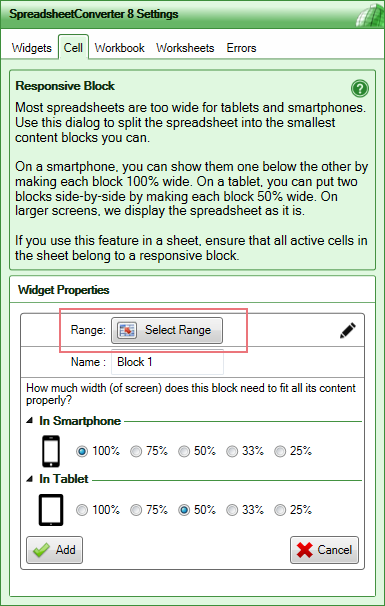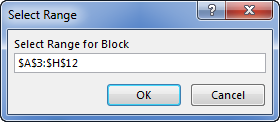 Step 4
Give the block a name that makes it easy to understand its function in the spreadsheet, and its contents.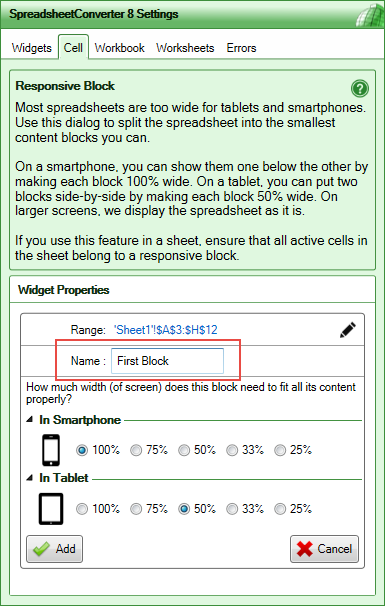 Step 5
Specify how much of the screen width to use for the block. Use the separate settings for smartphone and tablet.
In the below screenshot, the block will use 100% of a smartphone screen but only 50% on a tablet. This gives room for additional blocks to the right if they use 50% or less of the screen width.