Install the WordPress plugin to import spreadsheets
Here are the instruction on how to install the WordPress Plugin to Import Spreadsheets from Microsoft Excel.
The plugin requires version 4.5 or later of WordPress. We recommend that you always update your WordPress installation to the latest stable version.
Download the plugin file from our server
The plugin is not yet available via the public WordPress plugin directory, but you can download it by clicking on the link below. Remember the location where you save it because you need to point to the downloaded file in the next step.
Import-Spreadsheets-from-Microsoft-Excel.zip
Upload the plugin file to your WordPress server
Login to the WordPress administration page for your server.
Click on Plugins in the left-hand menu.
Click on Add New.
Click on Upload Plugin on the Add Plugin page.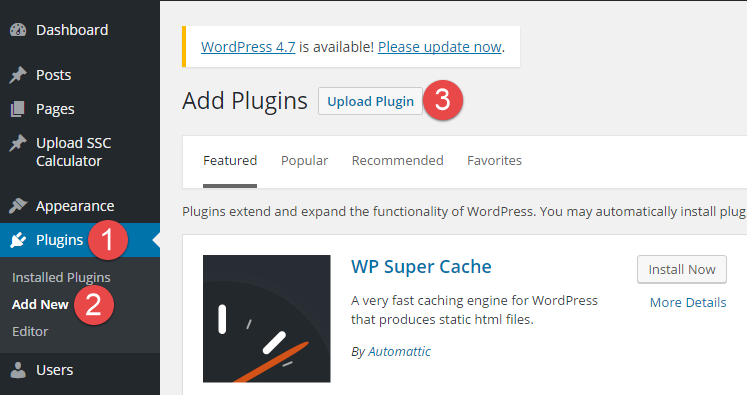 Click on Choose File on the Add Plugin page.

In the File Explorer window,
Select the plugin zip file that you downloaded in the first step.
Click Open.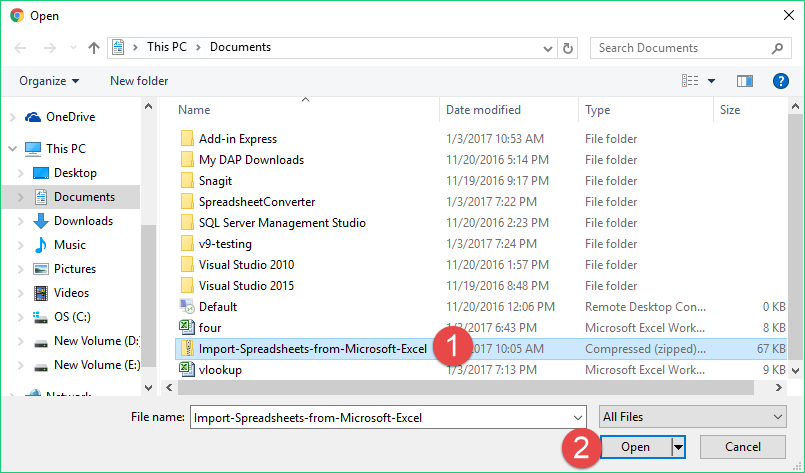 Click on Install Now on the Add Plugin page.

Locate the new plugin in the list of installed plugins and click on Activate Plugin.

The plugin is now installed and active.

You should now see a new menu option Upload SSC Calculator in the left-hand menu. This is where you start when you want to upload a converted calculator to WordPress.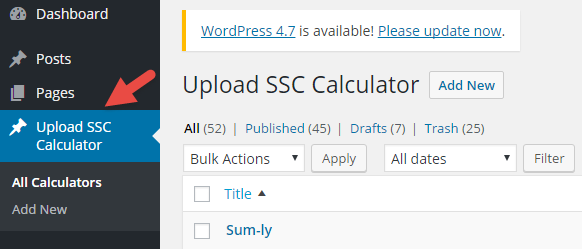 If you have any problems installing the plugin in WordPress, don't hesitate to contact our Help Desk. We are here to help you succeed.