Help your visitors do a better job, and they will return to your site for more. At last you can create online calculators for your website without the help of a programmer. All you need is Microsoft Excel.
Price calculators: Help your customers get the total price including options, maintenance etc.
Financial calculators: mortgage calculators, lease calculation.
Calculators for government and counties: tax calculation, social benefits, payroll calculation.
ROI: Calculate return on investment to better show the benefits of your product.
Technical and engineering calculators, for example dimensioning tools, HVAC calculations, load calculation, torque calculation.
Health calculators: body mass index, calorie calculator, body fat calculation.
See examples of what SpreadsheetConverter can do for you.
Free offer: Send us a spreadsheet and we'll send it back as a web page.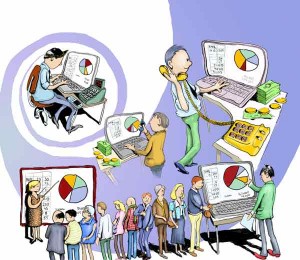 Web calculators boost sales
Web calculators activate your visitors and make them interact with the website. If they save time using a price calculator for a quote, or see how much they can save by refinancing a mortgage, they will return to your calculator over and over again.
A web calculator is also valuable on websites without products. If you can use your fantasy to develop a useful calculator, visitors will return to your site, and spread the word about your site.
A time-saving calculator makes your web site stand out from the competition. It's so easy to put any existing form or calculator on the web: expense reports, surveys, quote generators, order forms, reservation forms, employment applications, financial calculators, engineering tools – the list is endless.
We're not only talking simple add-subtract-multiply-type spreadsheets here, we're talking
all the graphical user interface widgets you could ask for
live charts that automatically update when values are changed
multi-choice options like dropdown lists and radio buttons
step-by-step wizards for complex forms
smart table lookup, complex data validation, interactive menus
The free form-to-Inbox service requires no installation, no programming skills and no configuration. Once you upload your first web form to your server, submitted forms start arriving at your Inbox. You are up and running within minutes. For a small monthly fee, we store submitted forms in a database for you until you visit our server to pick them up.
Example: Simple home loan calculator with slider and live chart
See our entire Examples collection converted to web format.