Filter and download the submitted forms
The Advanced Submit Service allows you store submitted forms in a database for later retrieval. This is extra useful when the volume of submitted forms makes it impractical to handle each form separately.
When you want to process a batch of forms, you just download all the saved forms at the same time. You can filter the data online using an Excel-like user interface. When you download the data, you get a nice Excel file, one row per form, with headers and with AutoFilters enabled.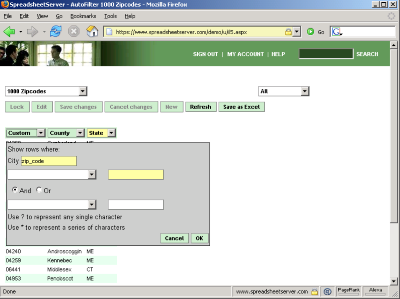 The Advanced Submit Service supports AutoFilter
We provide an online demonstration of how you can download forms into Excel using the Advanced Submit Service.
Log in with the username demo and the password demo.
Select "Simple Course Evaluation", and "All". Then, click "Save as Excel".